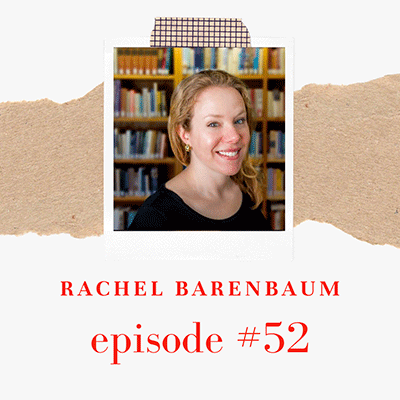 Rachel's debut novel is A Bend In The Stars.  It has been named a New York Times Summer Reading Selection and a Barnes & Noble Discover Great New Writers selection. It is also a Boston Globe Bestseller. Rachel's second novel, Atomic Anna, is forthcoming from Grand Central (2022).
Rachel is a prolific writer and reviewer for the LA Review of Books, the Tel Aviv Review of Books and DeadDarlings. She is an Honorary Research Associate at the Hadassah-Brandeis Institute and a graduate of GrubStreet's Novel Incubator. She is also the founder of Debut Spotlight and the Debut Editor at A Mighty Blaze. In a former life she was a hedge fund manager and a spin instructor. She has degrees from Harvard in Business, and Literature and Philosophy. She lives in Brookline, MA. 
In this episode, we discuss Rachel's book " A Bend In The Stars."
It is the Summer of 1914 and siblings  Miri and Vanya  Abramov are both making incredible  strides in their careers. Miri is on the verge of becoming one of Russia's only female surgeons and Vanya, a brilliant physicist, is hoping to solve the final puzzle of Einstein's elusive theory of relativity. Yet, when Vanya  becomes a wanted man the family is forced to flee. But with Russia at war with Germany and the Czar's informants watching their every move , can they  escape and survive the harrowing journey that awaits them?
Favorites:
Book recommendations: The Museum of Extraordinary Things by Alice Hoffman, The Marriage of Opposites by Alice Hoffman, The Weight of Ink by Rachel Kadish, If Then: How The Simulmatics Corporation Invented the Future by Jill Lepore
City: Philadelphia, Tel Aviv
Quote: "If I am not for myself who will be for me? But if I am only for myself who am I? If not now when?" – Hillel
 One of Rachel's favorite authors is : Ayn Rand
You can follow Rachel here
You can check out Rachel's website here