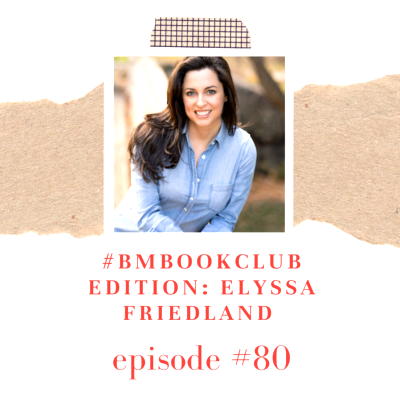 Elyssa Friedland is the author of four novels and a forthcoming picture book. She attended Yale University, where she served as managing editor of the Yale Daily News, and is a graduate of Columbia Law School. She worked as an associate at a major firm before turning to writing full-time. Elyssa currently teaches creative writing at Yale. Her work has been published in The Washington Post, McSweeney's, LitHub, POPSUGAR, RealSimple.com, Bustle, Modern Bride, New York magazine, Columbia Journalism Review, CBS MarketWatch.com, Yale Alumni Magazine and more. Elyssa resides in New York City with her husband and three young children.
In this episode, we chat about Elyssa's latest book: Last Summer At The Golden Hotel. In its heyday, The Golden Hotel was the crown jewel of the hotter-than-hot Catskills vacation scene. For more than sixty years, the Goldman and Weingold families – best friends and business partners – have presided over this glamorous resort which served as a second home for well-heeled guests and celebrities. But the Catskills are not what they used to be – and neither is the relationship between the Goldmans and the Weingolds. As the facilities and management begin to fall apart, a tempting offer to sell forces the two families together again to make a heart-wrenching decision. Can they save their beloved Golden or is it too late?
You can follow Elyssa here.
You can purchase Elyssa's book here.
Click here to purchase tickets to my Zoom event with author Nadia Hashimi in conjunction with the Jewish Public Library.