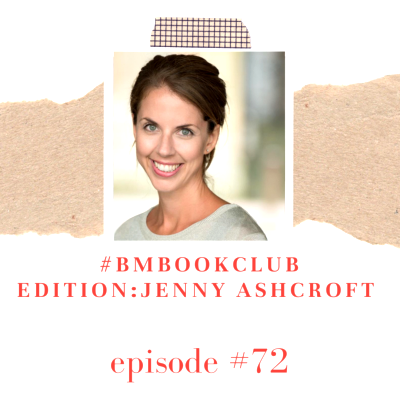 JENNY ASHCROFT is a British author of historical fiction books including Beneath a Burning Sky and Island in the East. Having spent many years living, working and exploring in Australia and Asia, she is now based in Brighton where she lives with her family by the sea. She has a degree from Oxford University in history, and has always been fascinated by the past—in particular the way that extraordinary events can transform the lives of normal people.
In this episode, we chat about Jenny's new book (and the #bmbookclub pick for May) Meet Me in Bombay. We talk about Jenny's love of historical fiction and how her travels have inspired her writing. We also get a sneak peek into what Jenny is currently working on!
You can find Jenny here.
Jenny's summer reading list:
The Last Daughter by Nicola Cornick
The Perfect Guests by Emma Rous
The Hidden Child by Louise Fein
The Thorn Birds by Colleen McCullough