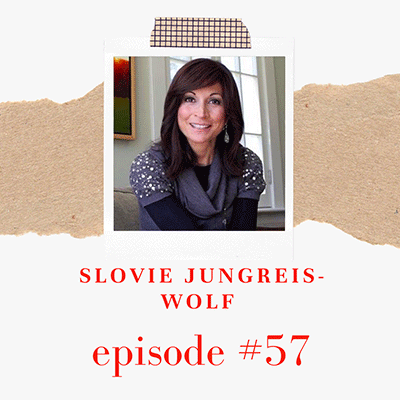 Powerful and compassionate, soulful and worldly, insistent and understanding, Slovie Jungreis Wolff is an acclaimed author, lecturer and parenting instructor. She is the leader of Hineni Couples and has taught about life, relationships and marriage for more than 30 years. She gives weekly classes on the East and West side of NYC, Long Island, Brooklyn and Westchester. Slovie's groundbreaking parenting hand book 'Raising A Child With Soul 'is published by St. Martin's Press and has been a source of support and guidance to parents and families all over the world . She has given workshops and lectured extensively throughout the U.S., Canada, Mexico, Panama, Europe and Israel and has addressed thousands at South Africa's Sinai Indaba by the invitation of Chief Rabbi Goldstien. Slovie is a popular columnist for the renowned site, Aish.com where her articles about life and Judaism have inspired people worldwide. Her parenting workshops on JewishEbooks.com. has reached audiences around the globe. She is also a columnist for Binah and Ami magazines. Slovie is the daughter of Rebbetzin Esther Jungreis and continues her mother's legacy of rekindling the spark within every soul.
In this episode, we talk about Slovie's book Raising A Child With Soul. As parents, we tend to focus on the external  success and achievements of our children such as getting good grades, collecting accolades etc. but do we take the time to focus on how we are shaping our children's souls? Through the endless wisdom of Torah, Slovie shares thoughts and ideas on how to cultivate gratitude, empathy, mindfulness and humility in our children.
You can purchase Slovie's book here.
You can listen to Slovie's talks here.
Let's continue this conversation here.