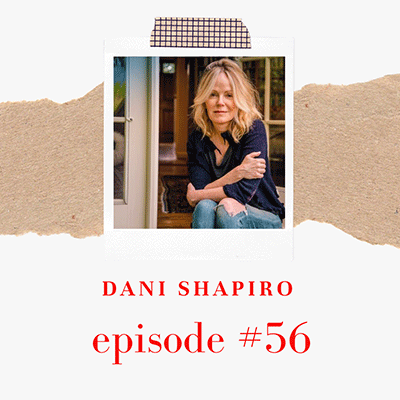 Dani Shapiro is the author of the instant New York Times best selling memoir, Inheritance, which was published in January 2019 by Knopf. Her other books include the memoirs Hourglass, Still Writing, Devotion, and Slow Motion, and five novels including Black & White and Family History. 
Along with teaching writing workshops around the world, Dani has taught at Columbia and New York University, and is the cofounder of the Sirenland Writers Conference in Positano, Italy.
In February of 2019, Dani launched an original podcast, Family Secrets, in collaboration with iHeartMedia. An iTunes Top 10podcast, the series features stories from guests who—like Dani— have uncovered life-altering and long-hidden secrets from their families' past.
In this episode, we talk about Dani's memoir Inheritance. Dani's extraordinary story made me rethink how we view family and the rigid definition that we often associate wth the word. In truth, family is so much more then a biological connection, a passing of genes. It is love, security, acceptance a sense of belonging etc. and sometimes it is none of that which makes family so tricky. 
You can find Danis here.
You can purchase Dani's book here.