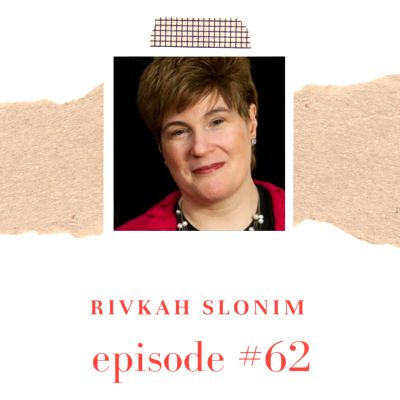 Mrs. Rivkah Slonim is the education director at the Rohr Chabad Center for Jewish Student Life and a lecturer on Jewish Medical Ethics at Binghamton University. A self-described "Chassidic Feminist", she lectures internationally on the intersection of Jewish observance and contemporary life with a special focus on Jewish women. She is the editor of Total Immersion: A Mikvah Anthology and Bread and Fire: Jewish Women Find G-d in the Everyday, an anthology on Jewish women's spiritually. Mrs. Slonim serves on the Editorial Board of the Rohr Jewish Learning Institute and is co-author of one of JLI's most popular courses, Fascinating Facts.
In this episode, we talk about women's role in Judaism.  Rivkah discusses the sin of Eve and explains  the deeper chassidic explanation that sheds a completely different light on the story of the original sin. Rivkah talks about a woman's unique purpose and work in uncovering the hidden G-dliness that is all around us in this physical world.
You can purchase Bread and Fire here.
You can purchase Total Immersion: A Mikvah Anthology here.