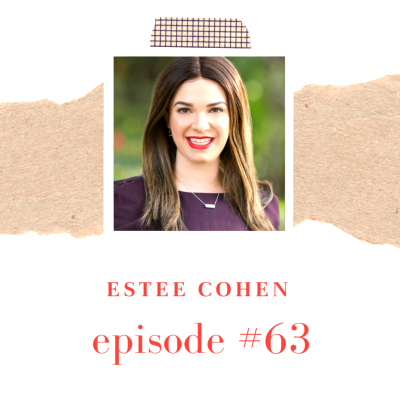 After working for a corporate recruiter, California Job Shop founder, Estee Cohen, realized that there were two big problems in the world of employment:  first, small businesses have unique staffing needs and require excellent entry level and mid-level employees quickly and efficiently, but they can't afford to pay $10,000 and up for a recruiter and they don't have the time to wait several months to fill a position.  Second, but equally important, job seekers have difficulty accessing positions.  California Job Shop solves both issues:  we cater to small businesses and find great employees at an affordable fee and within 45 days.  For job seekers, we are completely accessible, approachable and act as a portal for positions in health, mental health, billing, sales, education, business, wholesale, retail, non-profits and more. 
In this episode, I chat with Estee about the start and growth of her business. Over time, Estee has learned to fine tune the practical logistics of the business as well as prioritize her time. For any busy, working mom who is struggling to keep it all together, this episode will offer clarity on how to deal with a full plate. 
Favorites:
Quote: " When a door closes, find a window."
Book: The Time Traveller's Wife by Audrey Niffenegger
11/22/63  by Stephen King
Making Time by Jane Lancaster
City: Hong Kong
You can find Estee here .
You can listen to this episode and chat about it on SHMUZY.