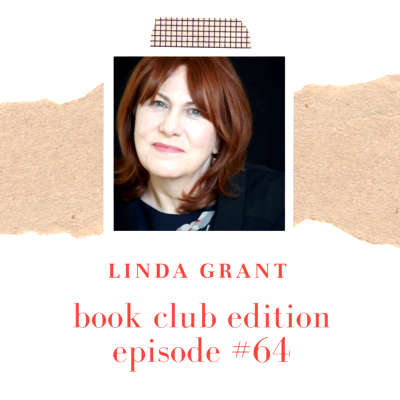 Linda Grant was born in Liverpool. She read English at the University of York and did further postgraduate studies in Canada at McMaster and Simon Fraser Universities. For some years she worked as a journalist, writing for the Guardian and Independent on Sunday. She is a Fellow of the Royal Society of Literature and holds honorary doctorates from the University of York and John Moores University.
Her first novel, The Cast Iron Shore (1996), won the David Higham First Novel Prize and was shortlied for the Guardian Book Prize. Her next book, Remind Me Who I Am, Again (1998), a family memoir about her mother's dementia, won the Mind Book of the Year award and the Age Concern Book mod the Year award. Her next book, When I Lived in Modern Times (2000) won the Orange Prize for Fiction. Her next novel, Still Here (2000) was longlisted for the Man Booker Prize. Her non-fiction book, The People on the Street: A writer's View of Israel, (2005) won the Letter Ulysses Prize for Literary Reportage. Her next novel, The Clothes on their Backs (2008) was shortlisted for the Man Booker Prize. Her seventh novel The Dark Circle (2016) was shortlisted for the Bailey's Prize and the Wingate Prize. Her latest novel, A Stranger City, was published in 2019.
In this episode, we talk about Linda's novel The Dark Circle.The story is set in post war London.  East End twins Lenny and Miriam Lynskey  are relieved  that the war is behind them and despite the grim post war rations and environment they  are ready to embrace life to it's fullest. However, their grand plans are  drawn to an abrupt halt when they discover that they have Tuberculosis.
Lenny and Miriam are dispatched to the Gwendo, a newly constructed modernist sanatorium in the Kent countryside that offers free care to all, from aristocrats to car dealers. There they meet a motley crew of patients all desperate for the much awaited and low in supply "miracle cure" streptomycin.
With eerie similarities to our current Covid pandemic, this book will have you  thinking about the perseverance of the human spirit against all odds .
You can find Linda here.