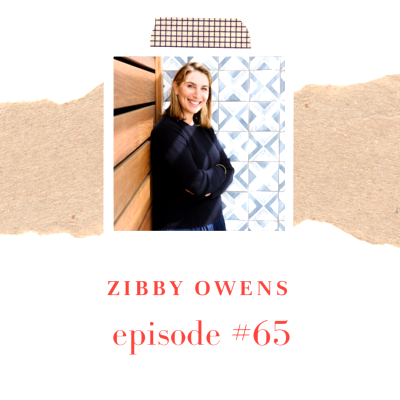 Zibby Owens is the creator and host of the award-winning podcast Moms Don't Have Time to Read Books. Zibby, named "NYC's Most Powerful Book-fluencer" by New York Magazine's Vulture, conducts warm, inquisitive conversations with authors, making her show a top literary podcast as selected by Oprah.com in 2019 and 2020. She also created the Moms Don't Have Time to Lose Weight community and hosts the accompanying podcast. Zibby is a regular contributor to Good Morning America and has recommended books in the Washington Post, Real Simple and other outlets.She has also contributed to Parents, Marie Claire, Redbook, the New York Times online, and many other publications. Most recently, she released an anthology, Moms Don't Have Time To: A Quarantine Anthology.
In this episode, we chat about Zibby's podcast and her new book  Moms Don't Have Time To: A Quarantine Anthology. Filled with essays by over 60 authors the book is grouped into categories of moms don't have time to: read, work out, eat, have sex and breathe. This book will make you laugh, cry and feel ever so normal about whatever it is that you are attempting to do amidst the all consuming job of motherhood. 
You can purchase the book here.
You can follow Zibby here.
You can listen to Zibby's podcasts here.