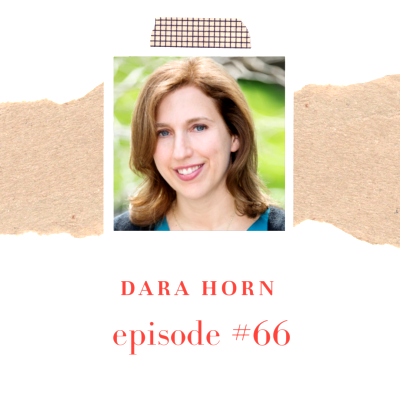 Dara Horn was born in New Jersey in 1977 and received her Ph.D. in comparative literature from Harvard University in 2006, studying Hebrew and Yiddish. In 2007 she was chosen by Granta magazine as one of 20 "Best Young American Novelists." Her first novel, In the Image, published by W.W. Norton when she was 25, received a 2003 National Jewish Book Award, the 2002 Edward Lewis Wallant Award, and the 2003 Reform Judaism Fiction Prize. Her second novel, The World to Come, published by W.W. Norton in 2006, received the 2006 National Jewish Book Award for Fiction, the 2007 Harold U. Ribalow Prize, was selected as an Editors' Choice in The New York Times Book Review and as one of the Best Books of 2006 by The San Francisco Chronicle, and has been translated into eleven languages. Her third novel, All Other Nights, published in 2009 by W.W. Norton, was selected as an Editors' Choice in The New York Times Book Review and was one of Booklist's 25 Best Books of the Decade. In 2012, her nonfiction e-book The Rescuer was published by Tablet magazine and became a Kindle bestseller. Her fourth novel, A Guide for the Perplexed, was published by W.W. Norton in September 2013, and was selected as one of Booklist's Best Books of 2013 and was longlisted for the Carnegie Medal for Excellence in Fiction. She has taught courses in Jewish literature and Israeli history at Sarah Lawrence College and City University of New York, and was a Visiting Professor in Jewish Studies at Harvard, where she taught Yiddish and Hebrew literature. She has lectured at over two hundred universities and cultural institutions throughout North America, in Israel and in Australia. She lives in New Jersey with her husband and four children.
In this episode, we talk about Dara's book All Other Nights.
 How is tonight different from all other nights? For Jacob Rappaport, a Jewish soldier in the Union Army, it is a question his  commanders have answered for him: on Passover, 1862, he is sent to New Orleans to murder his own uncle, who is plotting to assassinate Lincoln. After this harrowing mission, Jacob is required to pursue another enemy agent – this time his job is not to murder the spy but to marry her. 
All Other Nights brilliantly explores themes such as free will, regret, atonement, forgiveness and freedom.  Based on historical facts, this book offers a rare glimpse into the Jewish population and the role they played in the Civil War.
You can learn more about Dara's work here.