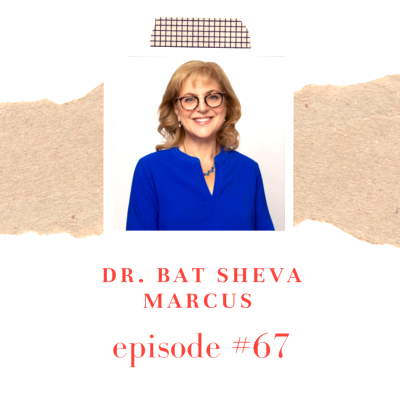 Please note, we do talk about sensitive topics, this episode is not intended for little ears!
Dr. Bat Sheva Marcus is a certified sex therapist and the author of Sex Points: Reclaim Your Sex Life with the Revolutionary Point System. Dr. Marcus is the Clinical Director of Maze Women's Sexual Health, the largest independent sexual health center in the country. Dr. Bat Sheva has a masters in public health, social work, Jewish studies and a phd in human sexuality. She co-hosts the popular podcast Joy of Text with Rabbi Dov Linzer.
Dr. Marcus has worked as the executive director of not-for-profit institutions and corporations, medical practices and laboratories. In addition to being featured in a NY Times article, she is a frequent guest on radio, podcasts and has lectured both nationally and overseas on a wide variety of women's issues.
In this episode, we talk about Dr. Bat Sheva's new book Sex Points
Dr. Bat Sheva Marcus believes a healthy, robust, fulfilling sex life is a right for all women. And after twenty years as a sex therapist, Dr. Bat Sheva knows that there's more to sex than lingerie and beach vacations. Sex Points is the first book that helps you identify and analyze for yourself what factors are affecting your sex life. Using Dr. Bat Sheva's revolutionary Sex Points Assessment, you can pinpoint what's keeping you from the great sex you deserve by looking at where you're scoring low in four key areas: pain, arousal, libido, and orgasm. And then she'll help you get points back in each of those areas!
You can purchase Sex Points here.
You can find Dr. Bat Sheva here.
Dr. Bat Sheva mentions this book in our interview.