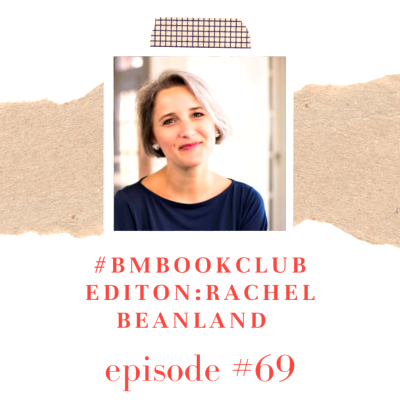 Rachel Beanland writes essays and fiction and is the author of the debut novel, Florence Adler Swims Forever, which was released by Simon & Schuster (July 2020). The book was selected as the Barnes & Noble Book Club pick for July, and was named a Featured Debut by Amazon and an Indie Next pick by the American Booksellers Association. It was also named a New York Times Editors' Choice and one of the best books of 2020 by USA Today.
Rachel's essays have appeared in Lit Hub, Business Insider, Creative Nonfiction, and Broad Street, among other places. She is a graduate of the University of South Carolina and earned her MFA in creative writing from Virginia Commonwealth University. Rachel lives in Richmond, Virginia with her family.
In this episode, we chat about the story behind Florence Adler Swims Forever. Rachel decided to write the story as it was based on real life evens that happened in  her family. We also talk about Atlantic City in the 1930's and the extraordinary achievements of Gertrude Ederle, the first woman to swim the English Channel.
You can purchase Florence Adler Swims Forever here.
You can follow Rachel here.
Learn more about Martin Couney and his boardwalk incubators.
Rachel's current favorite reads are:
Libertie by Kaitlyn Greenidge
Year of Wonders by Geraldine Brooks
Half A Life by Darin Strauss